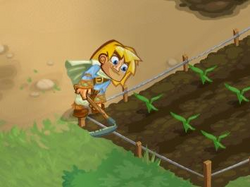 Farming is an action that uses your villager's energy to farm food. Since Summer Solstice started Red Flax, Golden Silk Worms, White Hemp, and Firefly Grass has been added to the iCons of village life and those four are gathered by farming them. Since Progression  started, 5 new resources are added and this are Parsley, Lemon Grass, Binding Weed, Sunflowers, Flax and then when progression started, the happiness of the plants that are needed to be eaten by your villagers are changed into any 100+ value of happiness and also since it started, the three new plants are added and they are Cauliflower, Broccoli, Turnips.  
Ad blocker interference detected!
Wikia is a free-to-use site that makes money from advertising. We have a modified experience for viewers using ad blockers

Wikia is not accessible if you've made further modifications. Remove the custom ad blocker rule(s) and the page will load as expected.